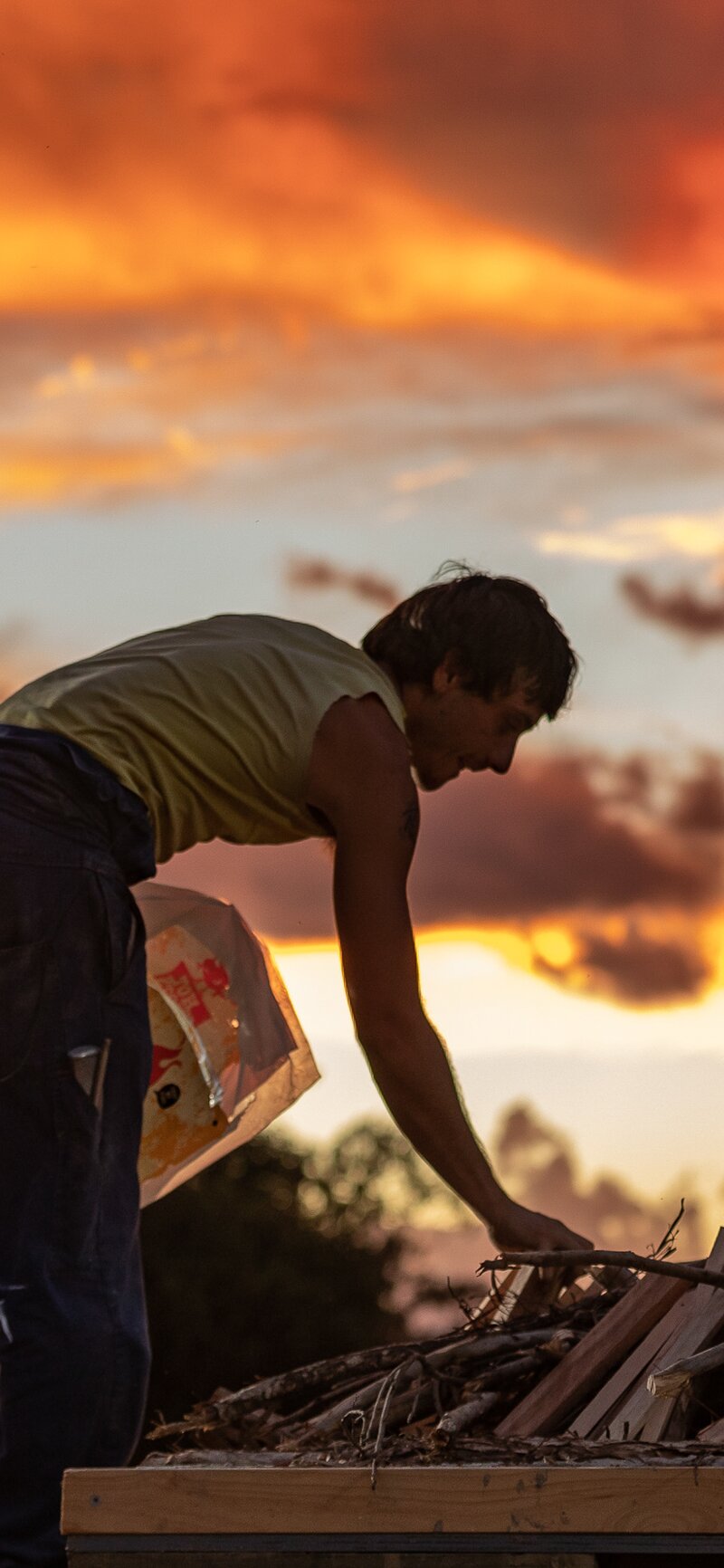 Behind the scenes of the 4th National Indigenous Art Triennial: Ceremony
We spoke with Wesfarmers assistant curator, Aidan Hartshorn.
The National Indigenous Art Triennial (28 March - 31 July), in its fourth iteration, is the National Gallery of Australia's flagship exhibition of contemporary Aboriginal and Torres Strait Islander art. This immersive exhibition and program of events will challenge and unsettle; animate and heal. Through the work of 35 artists from around Australia, Ceremony reveals how the practice of ceremony is at the nexus of Country, culture and community.
Header image: Joel Spring, Wiradjuri people, work in progress, Strathnairn Arts, Kamberri/Canberra, 2022, image courtesy and © the artist
Can you tell us a little bit about yourself and your role at the gallery?
I'm a Walgalu/Wiradjuri man raised in Tumut NSW, Walgalu Country. I am the Wesfarmers assistant curator, a role supported by our Indigenous Arts partner, Wesfarmers Arts. I am also a practising artist and a research assistant at the Australian National University, where I guest lecture at the School of Art and Design.
Identity is a huge part of my everyday life, as it is for every First Nations person, and translates directly into my working roles. I take my Identity from home to work and take my work with me to home. As a First Nations person my identity, art, culture, work, and home life are inseparable.
Aidan Hartshorn portrait, supplied.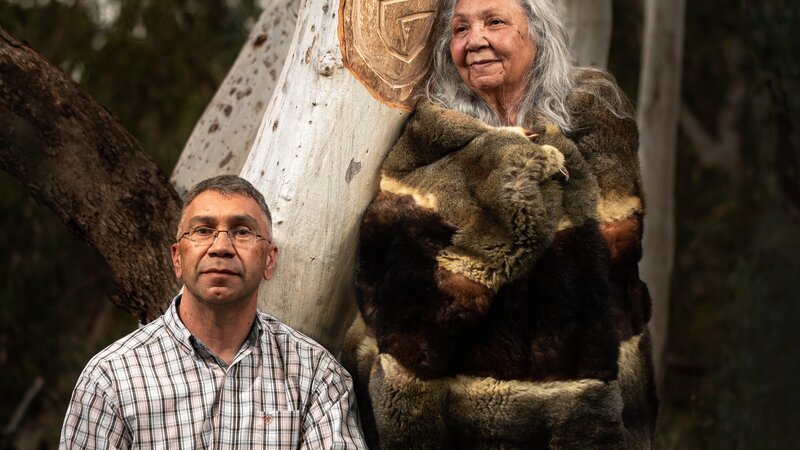 What makes the Triennial a stand-out exhibition?
This iteration of the Triennial explores the theme of 'Ceremony' with each artist. Each artist takes a different approach from the next. Ceremony is a loaded word – it can be understood in its more traditional sense but can also come in other forms. This may be a repetition of making, use of material or creation of objects, which become in a way their own form of continued ceremony.
This iteration has also seen the recognition of Traditional Owners provided with a government-operated space to continue traditional practices on ceremonial grounds. Paul Girrawah House and Aunty Dr Matilda House have gifted the National Gallery of Australia with two forms of marked trees. Both the scarred, carved trees and possum toe hole tree create markers of place and challenge the very ground that 'Law' and 'Lore" take place.
Ceremony's inclusivity and direct connection to the place is what makes this iteration of the National Indigenous Art Triennial a standout exhibition.
Dr Matilda House and Paul Girrawah House, Ngambri (Walgalu)
– Wallaballooa (Ngunnawal) – (Erambie) Wiradjuri – Pajong (Gundungurra) peoples, 2021, Kamberri/Canberra, image courtesy and © the artist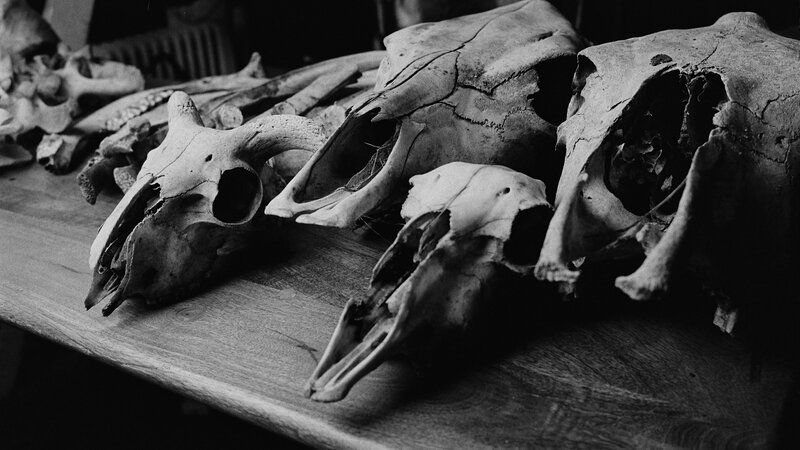 Do you have a favourite artwork?
There are so many great works. Each of them have their own lure that I can appreciate and love, though I lean toward works that I have had a small hand in, either the creation of or influenced through my local knowledge.
One of these works is S.J Norman's The Bone Library which uses the Walgalu language. I was lucky enough to assist S.J in allowing the Walgalu language to be used, as I am a Walgalu man. Through the work, it will see my traditional language, classified as extinct, brought to life again.
The other work that I had the pleasure of assisting in is Joel Spring's installation (winhangarra). Through this work, Spring has poetically visualised the idea of present absence. Looking at the recent bushfires of the south-east regions, Spring's work captures the void of burnt trees that have been destroyed on Country, with each void distinctively unique, much like our people and their own individual Country.
S.J Norman, Wiradjuri people, bones collected from Walgalu Country in artist's studio, Gadigal Country/Sydney, 2021, image courtesy the artist, photograph: Jake Terrey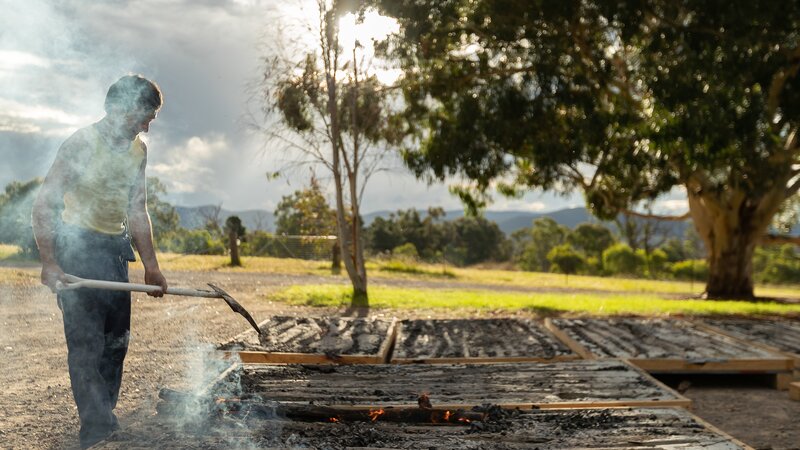 What else can art lovers look forward to?
The National Gallery of Australia is committed to ensuring First Nations art, artists and culture are at its heart. It is the custodian of the world's largest collection of Aboriginal and Torres Strait Islander art, comprising over 7500 works, which embraces, reflects and amplifies the diversity of First Nations art and culture.
Apart from our significant permanent display of Aboriginal and Torres Strait Islander Art, the Gallery recently opened a major, new collection display Australian Art: Storylines, which brings together works by First Nations and non-Indigenous artists from across Australia, weaving together multiple stories, different cultural traditions, and a range of art-historical perspectives.
This display considers how artists have made sense of our experience of place and Country – the spaces in which we live and the landscapes that sustain life and culture. It also reflects on the ways art helps us to remember our histories and Ancestors, and how art itself has become part of telling our diverse and interwoven stories.
Joel Spring, Wiradjuri people, work in progress, Strathnairn Arts, Kamberri/Canberra, 2022, image courtesy and © the artist
What do you hope visitors take away from this exhibition?
That sovereignty has never been ceded and that it always was and always will be Aboriginal Land. Our ceremonies in their many forms continue to thrive and will continue, and this exhibition is that statement.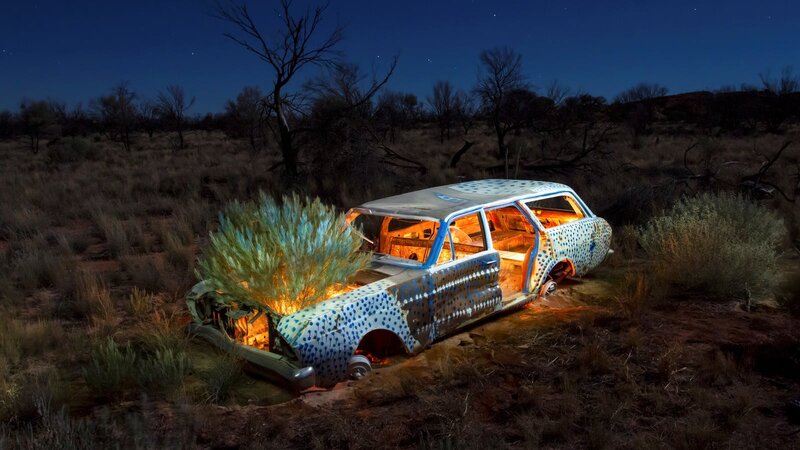 Book your tickets today
The 4th National Indigenous Art Triennial: Ceremony (26 March - 31 July) opens first in Canberra. Book your free general entry ticket to the National Gallery of Australia, open daily 10am - 5pm throughout the exhibition.
Book Now