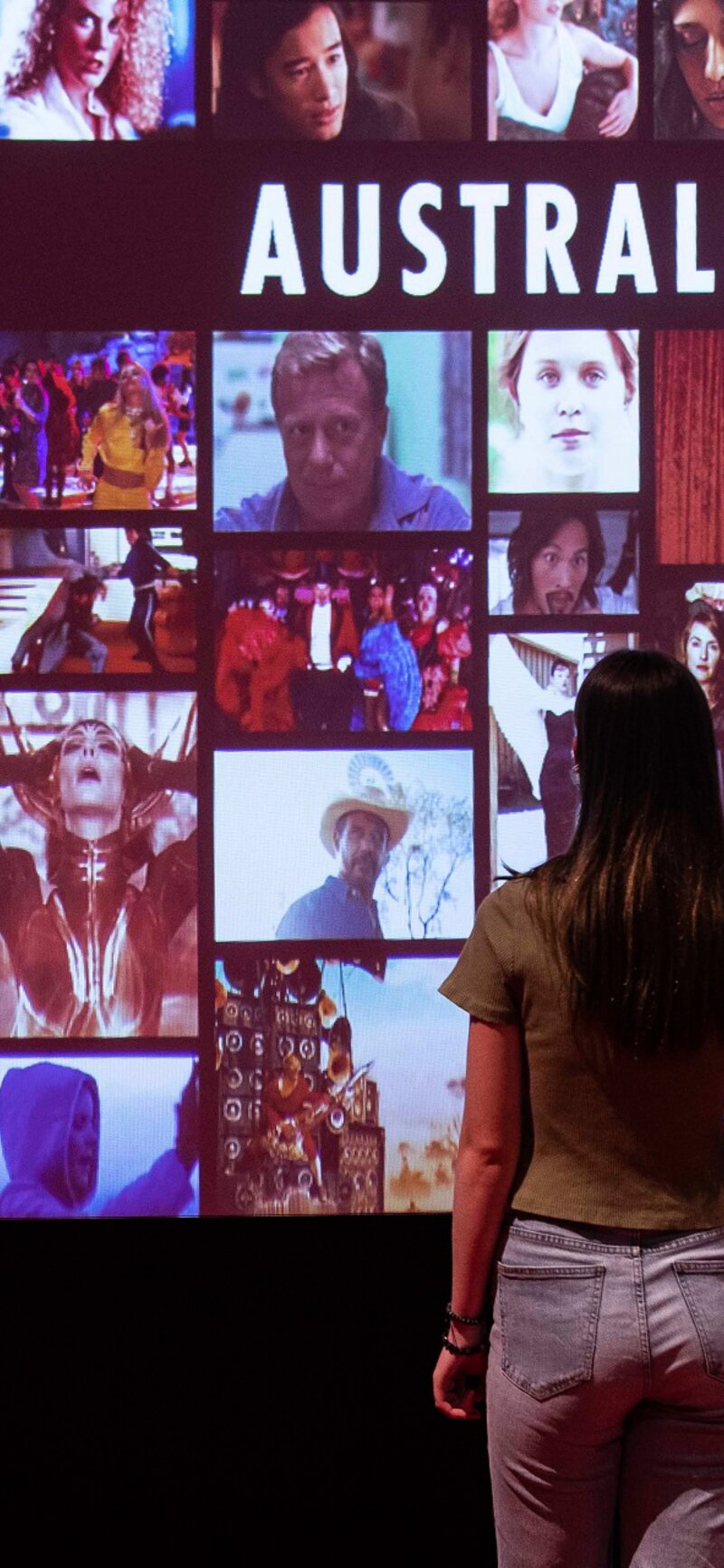 Curator's picks: beloved cinema moments at Australians & Hollywood
A chat with curator Tara Marynowsky.
Want to see rare behind-the-scenes footage, costumes and props from Aussie actors making it big in Hollywood? The National Film and Sound Archive of Australia's new blockbuster exhibition, Australians & Hollywood (showing until late 2023), shares these coveted pieces on display for the first time.
Curator Tara Marynowsky shares how this treasure trove of beloved cinema moments came to life.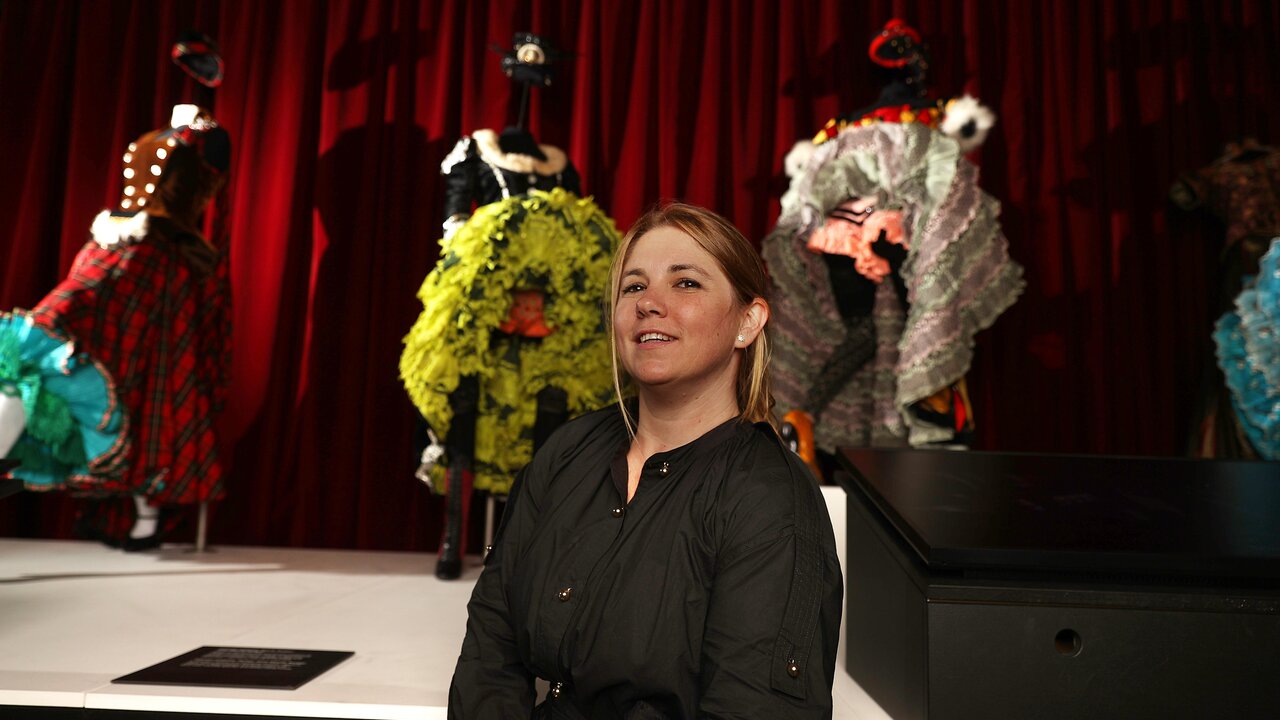 Where did the idea behind Australians & Hollywood come from?
This exhibition started with an idea that we wanted to give people a better understanding of our film collection here at the National Film and Sound Archive and the many treasures we look after and preserve.
Our audiovisual heritage doesn't only consist of film, television and music, but also props, costumes and memorabilia. We wanted to bring all of these elements together and celebrate the creatives who have brought these inspiring cinematic stories to life.
Films can help us make sense of the world, inspire social change, and reflect who we are. So we hope audiences walk away from Australians & Hollywood with a greater understanding of the artform and how Australians have redefined big-screen spectacle and found success on their own terms. There is a lot to celebrate.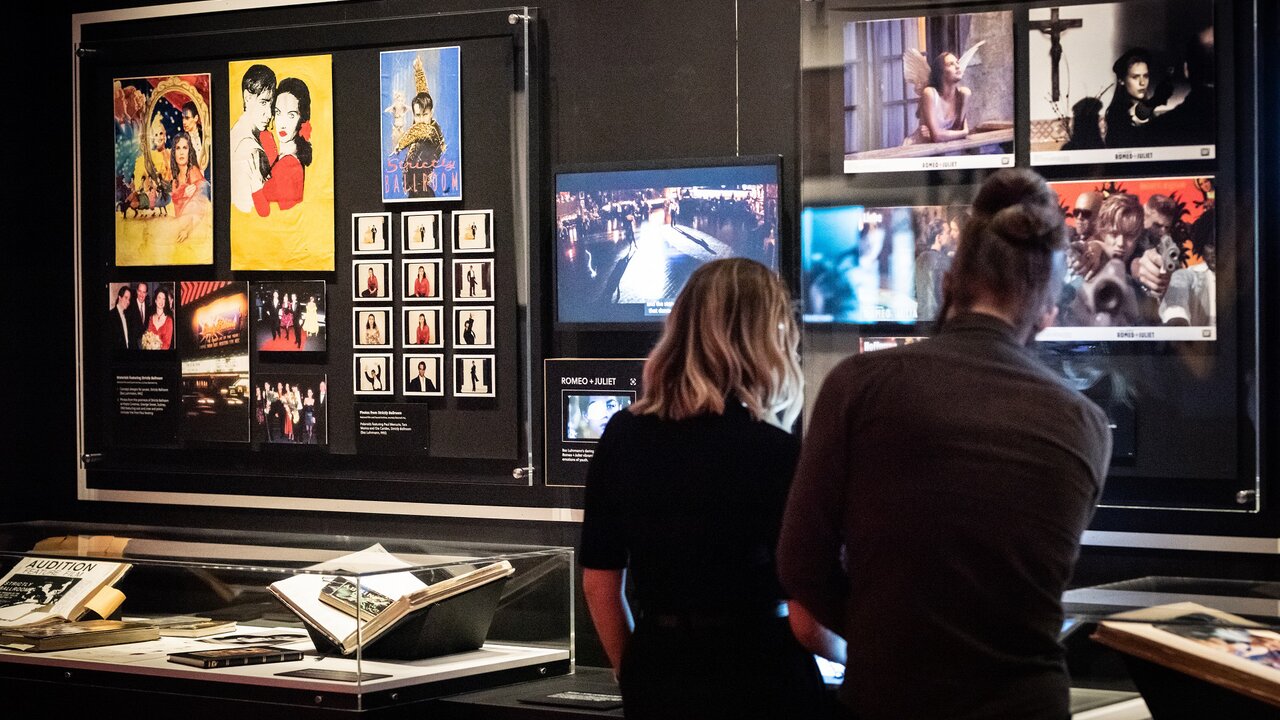 What should people expect?
Australians & Hollywood is both a celebration and a provocation to rethink Australian cinema today, at home, in Hollywood and beyond. Visitors will be taken on a journey through the pivotal moments in recent and contemporary Australian cinema, starting from the '70s.
I wanted people to have a cinematic experience, so it really is an audio-visual feast of behind-the-scenes, on-screen and red carpet moments.
There are 77 moving image components on display and I am really proud of that. We also feature rare items – including costumes, memorabilia, and props from the NFSA collection that have never been displayed before.
We hope visitors will feel as though they've stepped on to the red carpet, into a VIP party, and entered the minds of some of our most influential creatives in cinema.
People will be able discover the creativity and craft that goes into making a classic. The show is also filled with unseen personal treasures of our cinematographers, directors, actors, and artists, including Baz Luhrmann, David Michôd, Greig Fraser, George Miller, Mia Wasikowska, Norma Moriceau, Eric Bana and Paul Hogan.
What are some of the themes in the show?
There's no doubt that Australian talent punches above its weight on the world stage. Today, Australian creatives feature on screen and behind-the scenes on countless major Hollywood blockbusters and binge-worthy series.
This exhibition aims to shine a light on how artists and creatives found success on their own terms, with some heading to Hollywood and beyond but others bringing Hollywood home to Australia.
We reflect on the waves of Australian cinema, for example - the ozploitation era; the critical and commercial success of the 90's with Muriel's Wedding, Strictly Ballroom, Babe, and The Adventures of Priscilla Queen of the Desert and the new 'new' wave of contemporary cinema featuring filmmakers such as David Michôd and Justin Kurzel, Cate Shortland.
On one hand we have re-defined big-screen Hollywood spectacles and on the other we have continued to dig deep into storytelling with complex characters - Australians aren't afraid to embrace it all. We celebrate the glitz, glam, the grittiness and the poetic.
Indigenous voices have also been elevated and seen huge success, including through the work of Rachel Perkins and Warwick Thornton.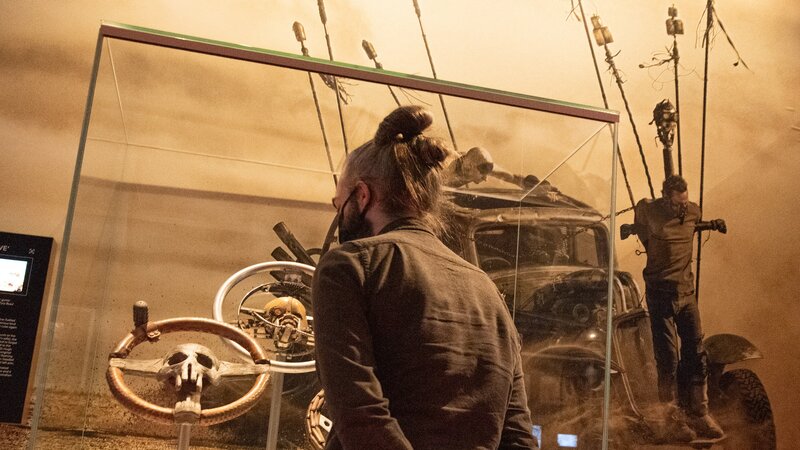 Tell us about George Miller
George Miller has made an incredible contribution to the world of cinema and his work continues to strike a chord with audiences worldwide.
The original Mad Max (1979) was a pivotal film. Against all odds, the risky low-budget movie was a triumph and from there, a franchise evolved, each with a very distinct personality.
His work collaborating with the likes of costume designer Norma Moriceau and makeup artist Viv Mepham helped to bring his dystopian world to life and their stories are features in the exhibition. Such collaborations represent what the show is all about – Australian artists working together to create ground-breaking films.
As George Miller once said about Norma Moriceau, she created arguably the two most iconic characters to emerge from Australia, Crocodile Dundee and Mad Max. And it was her mastery that helped create those iconic characters. The exhibition honours all of the artforms that make up a production, not necessarily the household names. These are the stories we want our audiences to learn about and to be inspired by.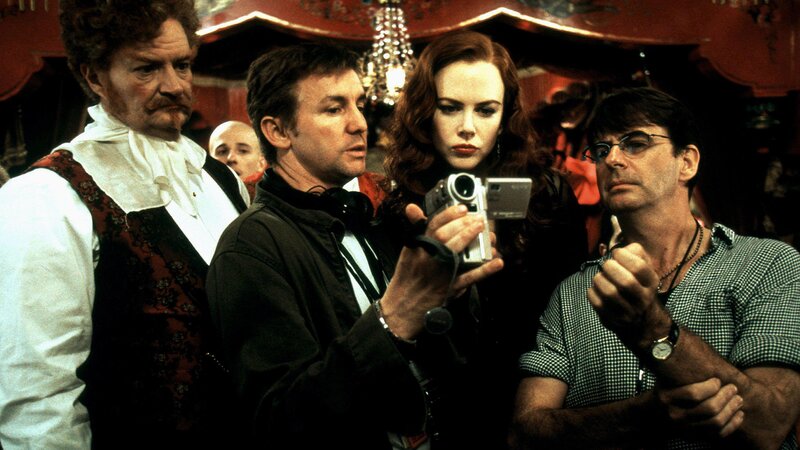 What's your favourite piece?
One of the highlights of Australians & Hollywood is the incredible Bazmark collection on display from Baz Luhrmann and Catherine Martin. Their debut film, Strictly Ballroom (1992), exploded onto the world stage at the Cannes Film Festival and was followed by Romeo + Juliet (1996), Moulin Rouge! (2001), Australia (2008) and The Great Gatsby (2013). Four of Baz's films sit within the top 10 Australian films of all time at the local box office.
The show gives you a window into the creative process they dive into when creating film. You can look through the incredible art concept book of Romeo + Juliet, watch behind the scenes footage of dancers rehearsing an epic scene in Moulin Rouge! and also see the magnificent cancan dress up close. You can see the passion, hard work and creativity that goes into every element of their films. It's truly inspiring.
Image of Baz Luhrmann, Moulin Rouge! © Allstar Picture Library Ltd./Alamy Stock
But another major work in the show that I love is a video essay we commissioned in partnership with AFTRS about the work of incredible filmmaker Warwick Thornton. It's been created by GARUWA led by Genevieve Grieves. It's a beautiful, raw and poetic video installation.
Celebrating First Nations filmmakers is a big part of this exhibition. The recent works Warwick Thornton, as well as Rachel Perkins, has offered audiences a fresh perspective on many issues in Australia – from Samson and Delilah and Sweet Country to Jasper Jones and Radiance, they truly have created some of the most compelling screen stories coming out of Australia today. There are many elements in the exhibition, including some of the stunning costumes from The Sapphires.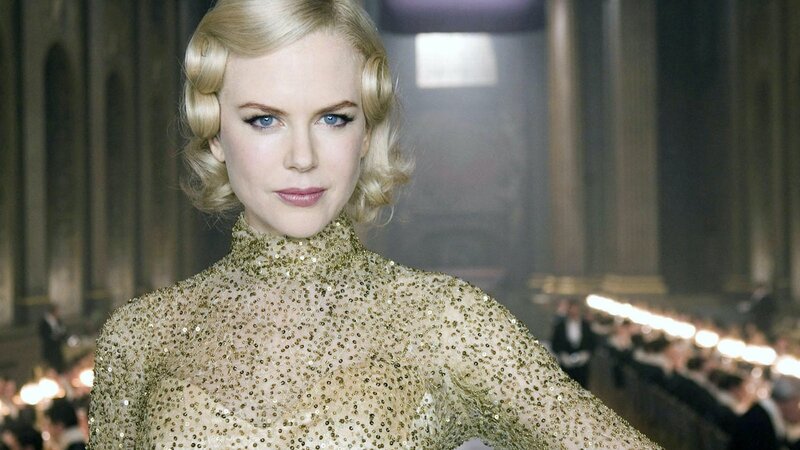 Book your tickets today
Australians & Hollywood: a tale of craft, talent, and ambition ( 21 January 2022 - late 2023) is exclusive to Canberra. Book your tickets to the National Film and Sound Archive of Australia, open daily 10am - 4pm throughout exhibition.
Book Now