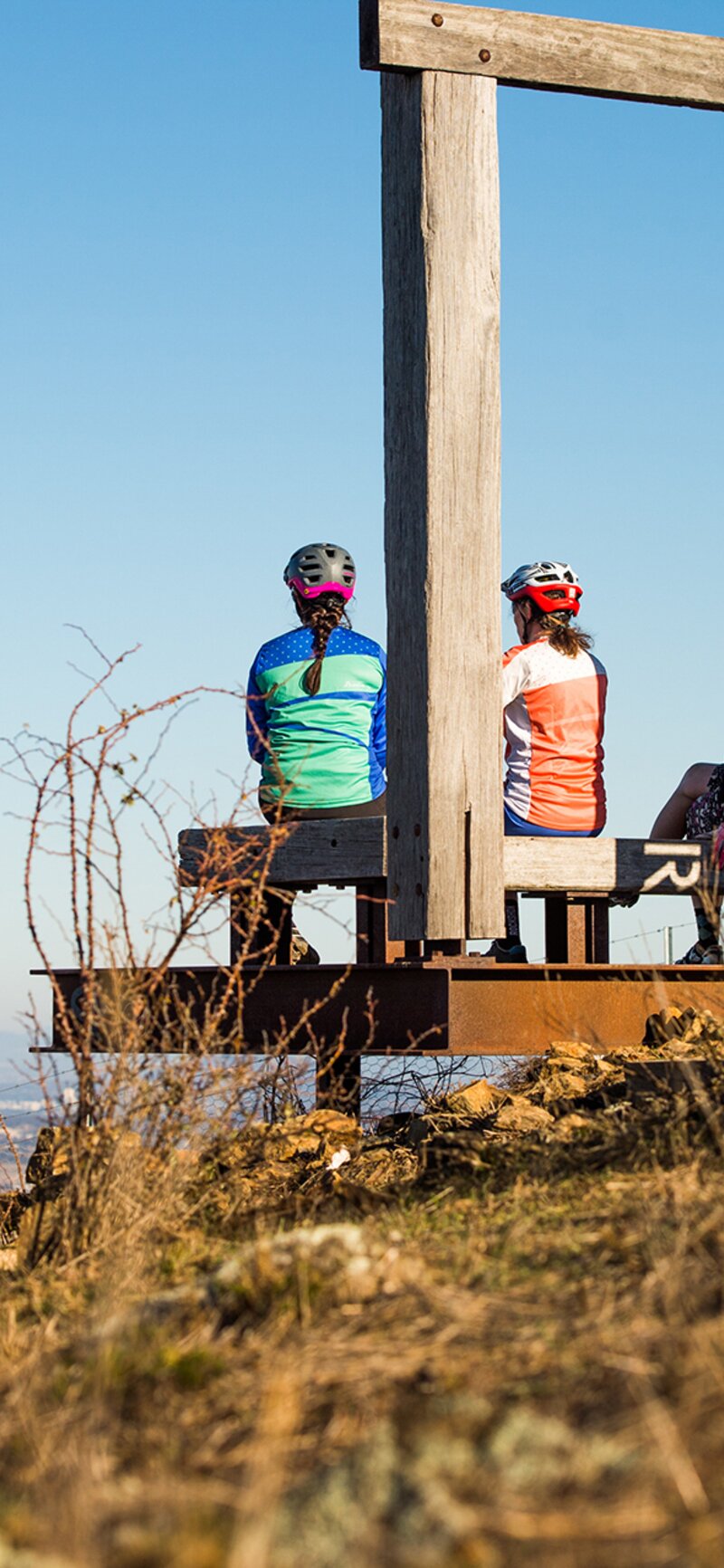 Nine outdoor challenges to tackle in 2022
Mark these events in your calendar.
Ever dreamt of running a marathon, cycling six peaks in Canberra, or tackling a challenging course with your mates? Here's your chance. Canberra's events calendar is filled with outdoor challenges to help you hit your fitness goals.
Runners will love seeing the capital during an adventure with Stromlo Running Festival, the Canberra Times Marathon Festival, or the Broken Marathon. Cyclists can challenge themselves with the Shimano MTB GP and Five Peak Challenge. There are even races that cater to both bikers and runners, plus popular trails in the capital to help you train in the lead up to your event.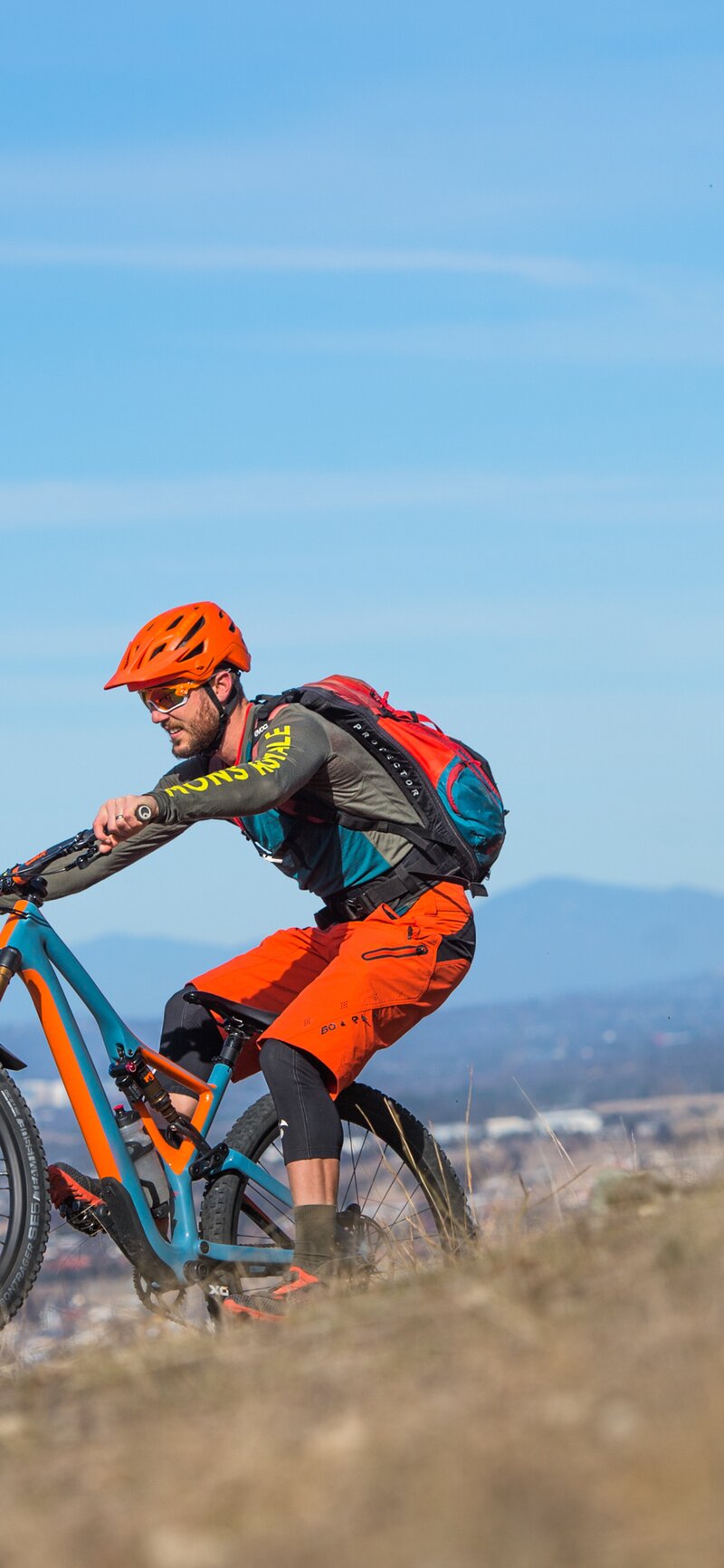 Shimano MTB GP
Returning to Stromlo Forest Park this mountain bike series (19 February) has a renewed focus on cross-country lap racing this year. Pedal along iconic trails as you compete for king and queen of the mountain, fastest lap times and #rockytrailracer accolades. Beginners through to experts are welcome at this GP.
Stromlo Running Festival
Ready to run the slopes of Mount Stromlo? Held across two days, Stromlo Running Festival (5 – 6 March) is known for its challenging vertical gains. Choose between 220 metres of vertical gain over 10 kilometres, 830 metres over 30 kilometres, or 1020 metres over 50 kilometres. This festival is a celebration of strength, resilience and courage - as you run you'll see how Canberra's environment has recovered after the devastating 2003 bushfires. This popular festival has allocated all its tickets; however, the festival's online portal enables ticket transfers free of charge.
The Canberra Times Marathon Festival
For those looking to tick off a marathon in 2022 The Canberra Times Marathon Festival (10 April) has you covered. With everything from family fun runs to competitive ultra marathon courses on offer, this festival has something to challenge everyone. See the sights as you run, including Lake Burley Griffin, Old Parliament House and the National Triangle.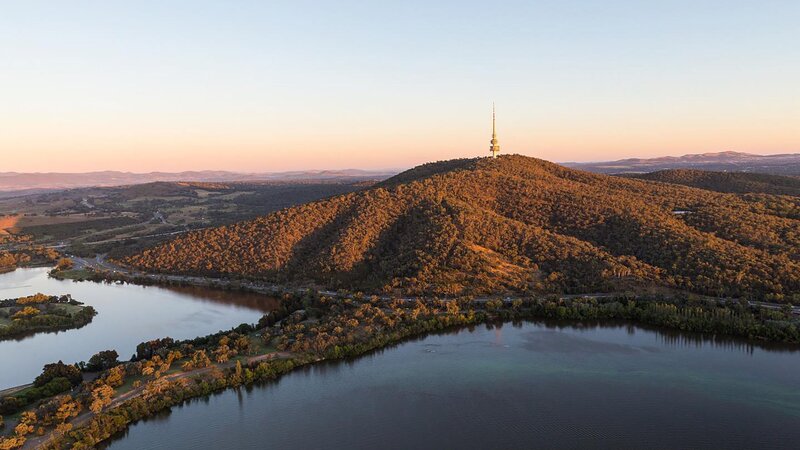 Canberra Duathlon
Gearing up for the World Duathlon Championship or just love running and riding? Canberra's Duathlon (11 June), which will see competitors run and bike the course, is a major qualifier for the world competition. Race against the best, try for a PB on the fast and flat course, or inspire the kids with the children's course.
Broken Marathon
Six stages, 42.2 kilometres, one lake, and team mates to cheer you on – these are all staples of the new long-distance running race dubbed the Broken Marathon (12 June). Register as an individual or as a team of two to six competitors and take on the gruelling marathon distance around Lake Burley Griffin together.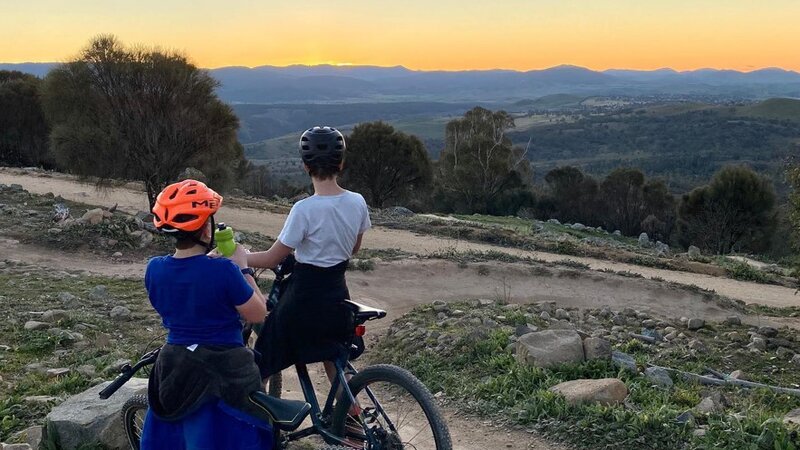 Five peak riding challenge
Now with 20% more adrenaline-inducing action, this year the Five Peaks Challenge (24 April) features six summits. Adding Dairy Famers Hill at the National Arboretum Canberra into the mix, this 88 kilometre ride will also take you up Mount Stromlo, Red Hill, Mount Pleasant, Mount Ainslie and Black Mountain. With 1750 metres of vertical gain, your legs will be pumping during this non-competitive bike ride for charity.
Canberra Centenary Trail
The Canberra Centenary Trail is on every mountain biker's bucket list. This 145 km, self-guided loop trail takes users around the capital. Go on a journey between urban and rural surroundings, past iconic sites and local treasures including swimming spots and cafes. Experienced riders can tackle it in one day or take it slow and complete one of the seven sections each day.
Four popular summit walks
Reward yourself with great views as you summit four of Canberra's urban peaks. Mount Ainslie, Black Mountain, Red Hill and Mount Taylor all offer easy to navigate trails that will take you from the base to the top of each hill. Ranging between 3.5 kilometres and 4.5 kilometres return, you'll see sweeping views across Canberra from every angle. The best bit? These urban trails are all within a fifteen minute drive of the city and are located near attractions and cafes.
Lap of Lake Burley Griffin
Canberra's glittering centrepiece, Lake Burley Griffin's 40 kilometre shoreline is home to galleries, museums, a zoo and aquarium, an arboretum, scenic wetlands, cafes and breweries. The lakeside bike path is mostly flat, easy to navigate and offers views of many beloved city icons. Walkers can complete a section of the lake, with bridges dividing the western, central and eastern basins.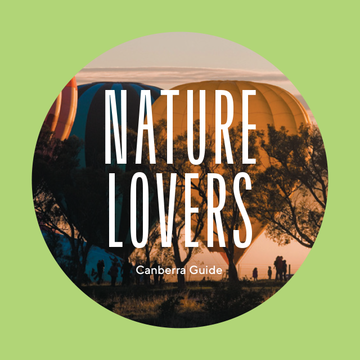 Discover more with the Nature Lovers Guide
Want to know the local's recommendations on the best lookouts, hikes, cycling trails and native animal spotting opportunities? This guide to the capital's great outdoors has you covered.
Download the Nature Lovers Guide