Immerse yourself in arts and culture on the south side of Lake Burley Griffin. Home to Australia's best museums and galleries, the Inner South is also renowned for its great café culture, day spas, and lakeside activities.
Many lake activities
From lakeside dining to cruises and bike rides, this area is centred around Lake Burley Griffin.
Great sports watching
Close to bars and eateries, head to Manuka Oval for cricket each summer and AFL each winter.
Pick your tour
Choose between Segway tours, behind the scenes looks at Australian Parliament House and more.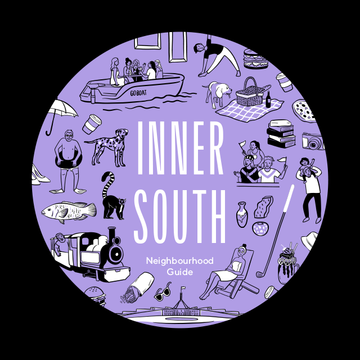 The inner south neighbourhood guide
Browse our Inner South Neighbourhood Guide, full of local recommendations, tips on the newest restaurants, and bucket list experiences.
Download the guide
Continue exploring Canberra's neighbourhoods