What makes Canberra such a bike-friendly city?
With designated bike lanes on our main roads and an extensive network of bike paths weaving their way throughout the city getting around Canberra on two-wheels is a breeze. Mountain bikers will love the trails through the forests and pines, while road cyclists can reward their efforts at a range of bike-friendly cafes and bakeries.
There are plenty of options available for hiring a bike in Canberra. This includes services such as Cycle Canberra, who will even deliver the bike to your hotel, and Share A Bike, who offer multiple automated bike rental machines around central Canberra. Simply swipe your credit card, choose a bike and ride away.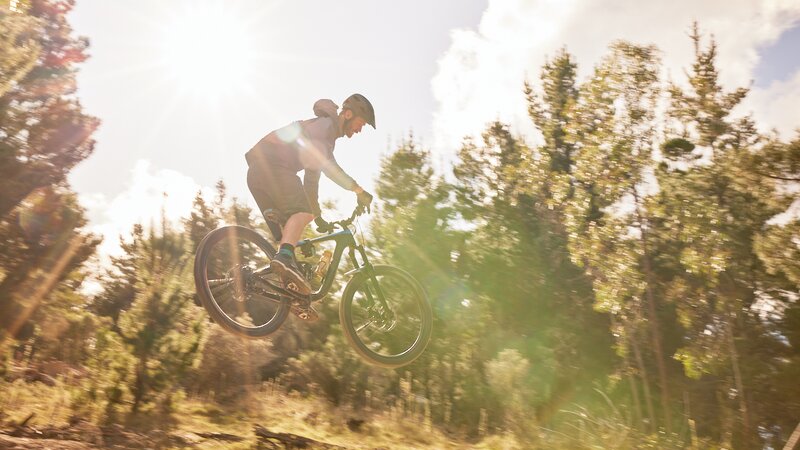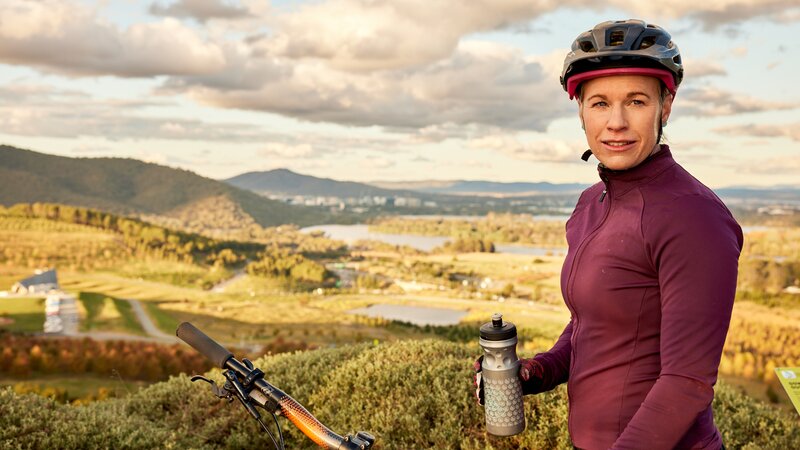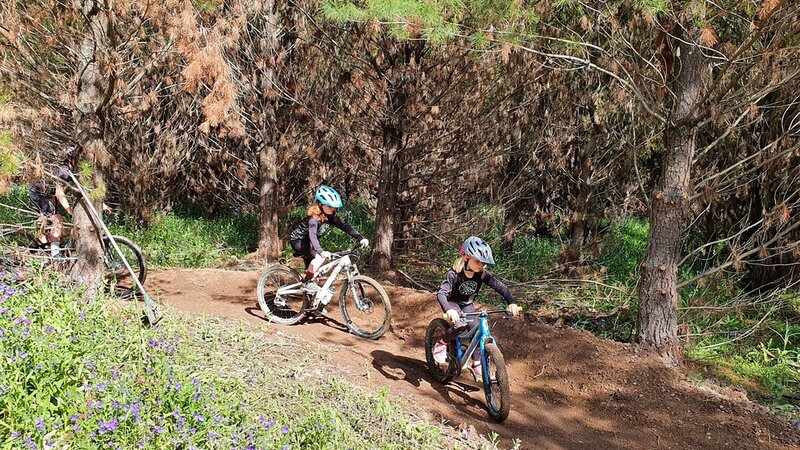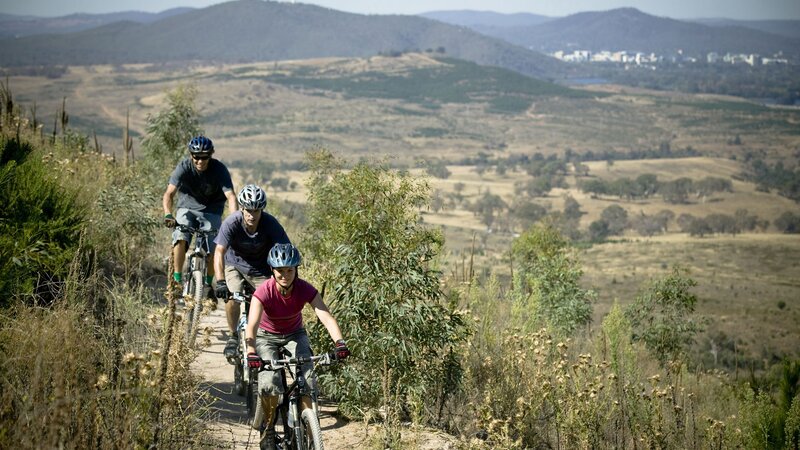 Stromlo Forest Park
Stromlo Forest Park is a mecca for those who prefer their bike riding a bit more grubby and a bit more thrilling. Just 15 minutes' drive from the city centre, this shared-use park welcomes runners, horse-riders and bike fanatics. It boasts more than 50 km of custom-designed cross-country trails, as well as dirt jumps and dedicated zones for every skill level. Dynamic Motivation offer shuttle services every 40 minutes for you and your bike between the Handlebar Cafe and the top of Stromlo's runs on Fridays, weekends, and public holidays.
Hire a mountain bike today. For everything you could possibly want to know about mountain biking in Canberra, from maps and courses to clinics and events, the team at the Canberra Off Road Cycling Club can help you out.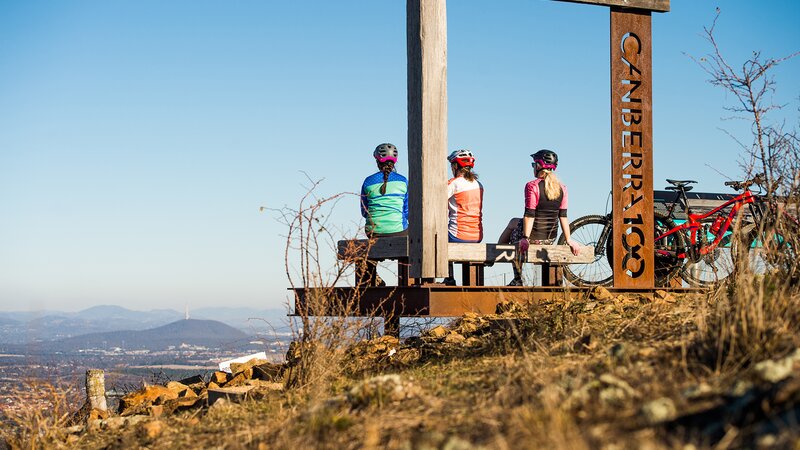 Canberra Centenary Trail
The Canberra Centenary Trail is another mountain biking highlight in Canberra. This 145 km, self-guided loop trail takes users on a journey between urban and rural surroundings, past iconic sites and revealing hidden treasures. It's divided into daily sections and you can join or leave the trail in many locations.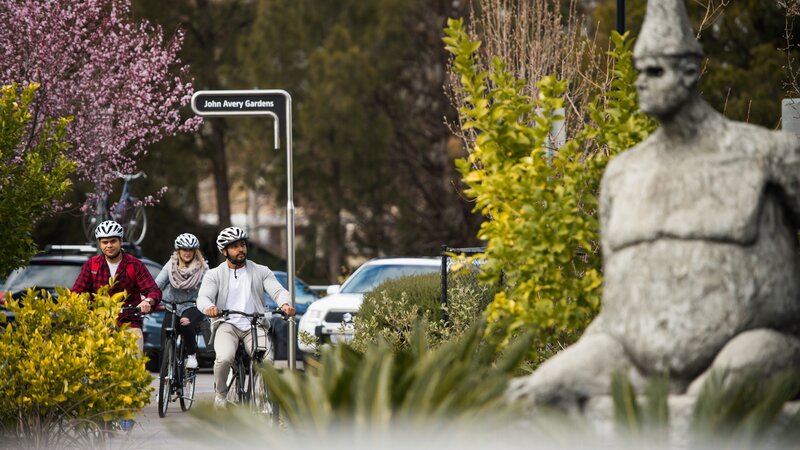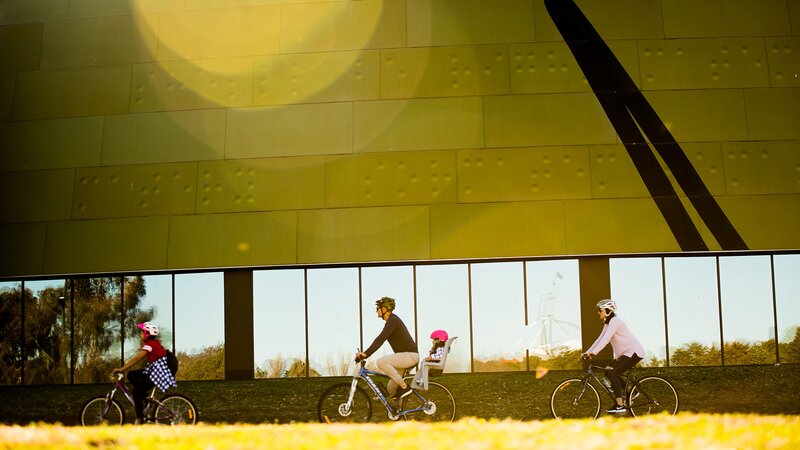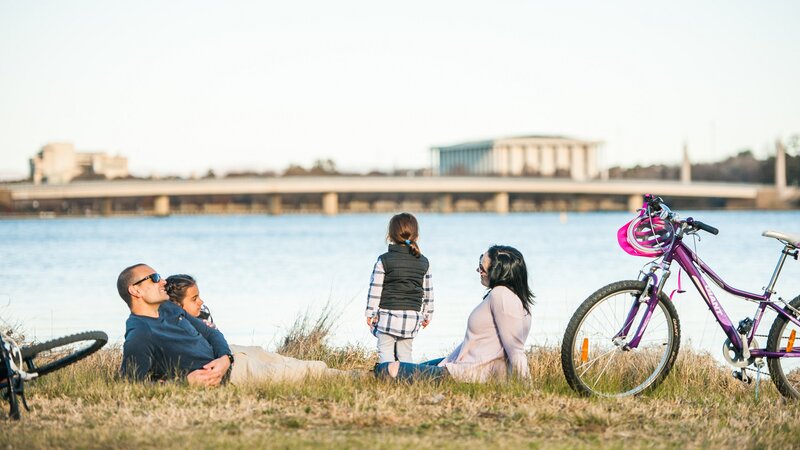 Popular routes for cyclists
A leisurely lap of Lake Burley Griffin is top of many families' lists when they visit Canberra. Surrounded by cycle paths, parks and cafes, and iconic attractions, such as the National Gallery of Australia and the National Museum of Australia, there are plenty of things to see and do along your way. Download our cycling map for riding routes and the very best pit stops.
But there's more to Canberra's lakes than Lake Burley Griffin. Ride further afield and explore Lake Ginninderra in Canberra's north, or venture south to Lake Tuggeranong. Both lakes feature sign posted cycle paths and offer picturesque routes perfect for a family cycling tour.
Guides to cycling Canberra
For those who want a physical map of the many bike paths, you can download Transport Canberra's free Walking and Cycling Town Centres Guide or pick up Pedal Power's Your Guide to Cycling in Canberra ($2 at the Visitors Centre or $7 when posted by Pedal Power).
A comprehensive guide to Walking & Cycling Canberra Centenary Trail is available at the Canberra and Region Visitors Centre and some local book stores for approximately $30. Featuring maps, detailed notes and information about local history, culture and environment, this guide will be your best friend on the trail.
Take a bike tour with the experts
Take a tour with locally-guided Canberra Bike Tours, with plenty of opportunities to stop to take in the beautiful vistas or snap a photo.
If one day just isn't enough for you, check out the fully organised cycling holidays by Mulga Bicycle Tours. Between five and 15 days in length, these tours capture the best of Canberra and the region and offer beautiful landscapes, fantastic food, quality accommodation and a support vehicle if your legs can't keep up the pace any longer.