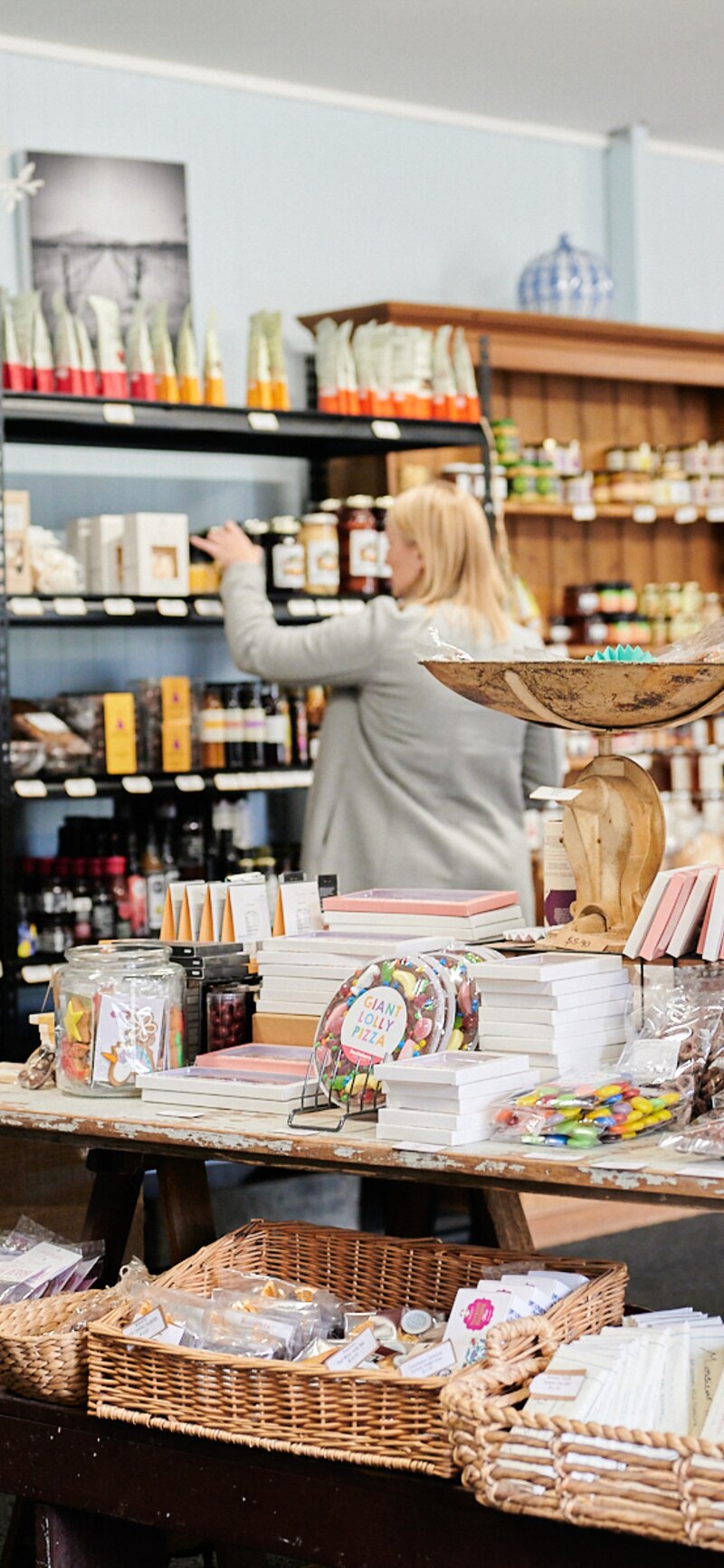 Best places to shop at Pialligo, Fyshwick and Majura
Are you a bargain hunter or a vintage-lover?
You're in the right place. Fyshwick has evolved across the last 15 years from car yards and white goods stores to a haven for vintage and antique boutiques and independent food purveyors.
In nearby Pialligo, you'll also find boutique offerings, this time in the form of artisanal homewares, ceramics and lush garden centres.
A hop, skip and a jump away in Majura you'll also find home and garden nirvana, with a variety of big-name brands you know and love like IKEA, Bunnings and Costco.
Header image by Ashley St George/Pew Pew Studio.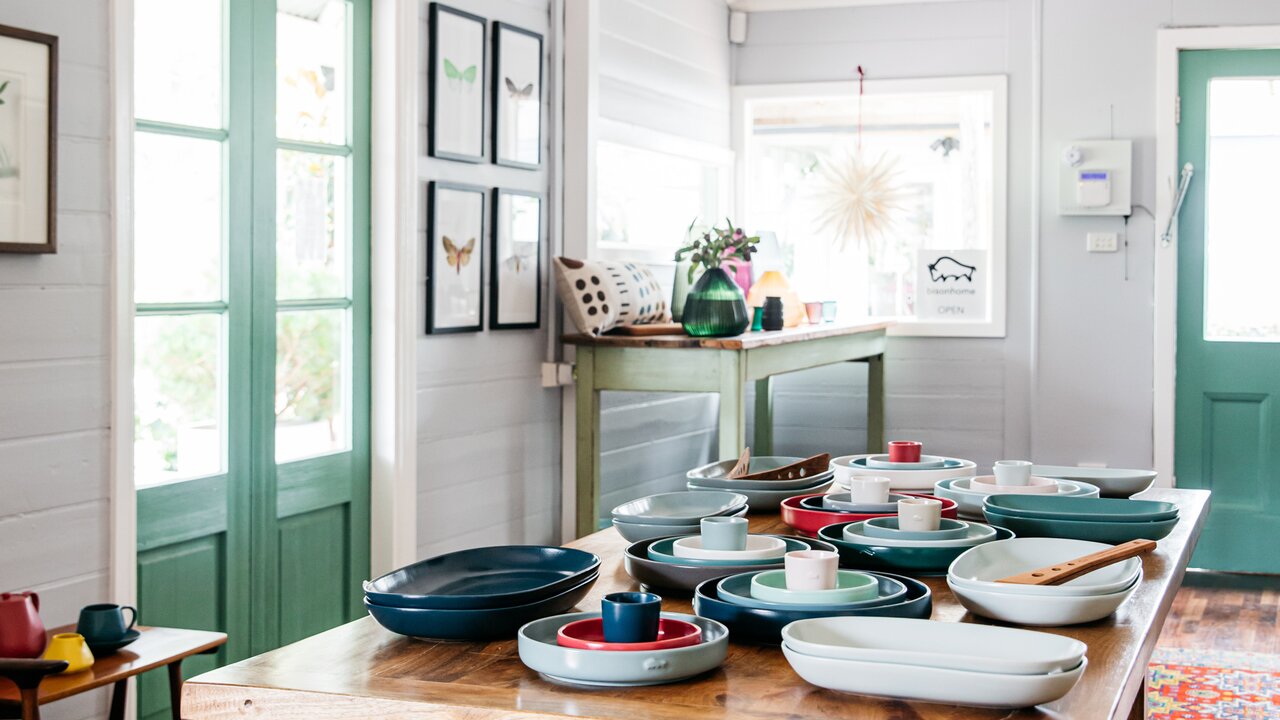 Pialligo
Designed in Canberra, loved far and wide. Visit the original Pialligo home of Bison's iconic homewares and experience the full range of sleek, colourful ceramics as well as glassware and hand-loomed table linens.
Founded in 1997 by Creative Director Brian Tunks, Bison's aim is to create beautiful, yet functional, pieces for everyday life.
Image by Lean Timms.
A specialty nursery that goes far beyond just plants, don't blame us if you walk away from Bliss with more inspiration than you can poke a hand-glazed pot at.
You'll also find a wide range of indoor styling accents, jewellery, prints, homewares and more.
This leafy enclave in Pialligo is home to a handful of stunning homewares boutiques, including Pink Flamingo interiors, Wren & Rabbit, Pialligo Market Grocer (feature image) and Crusoe and Co (the newest venture from Bison's Brian Tunks).
A world of interiors inspiration in one small space, you'll find everything from quirky colourful restored pieces to modern and antique items sourced from around the globe.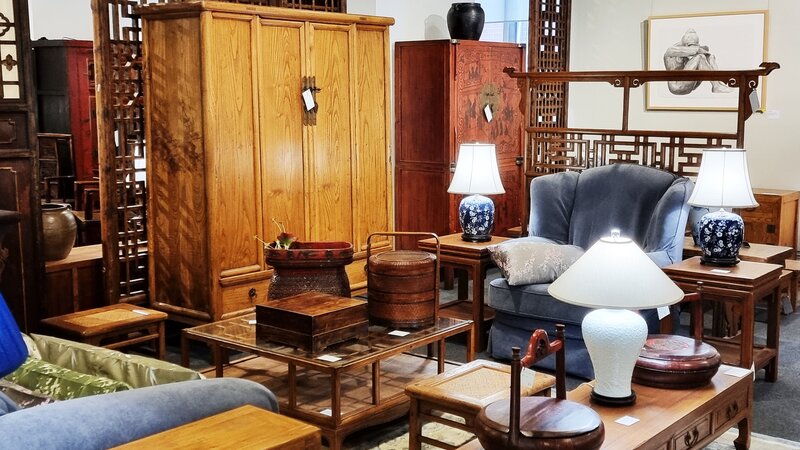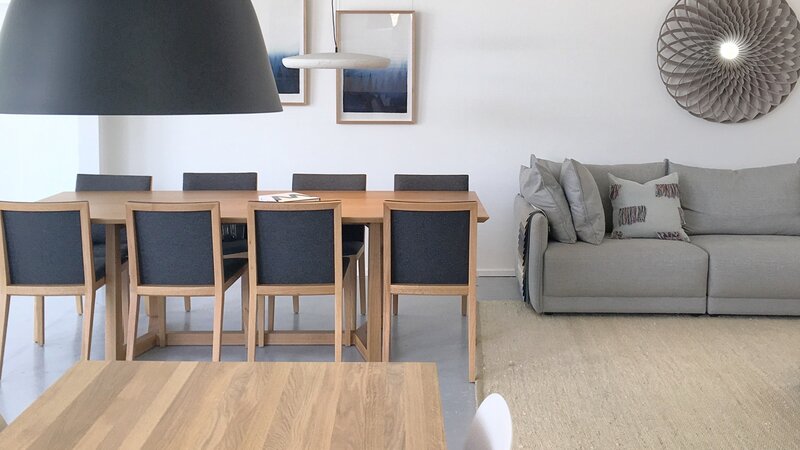 Fyshwick
A true hidden treasure, Humble House gallery is truly unique—part museum, part art gallery, part homewares shop.
A must-see destination for lovers of authentic oriental antiques and contemporary art, this stunning space spans two levels devoted to both Chinese antique furniture and art from Canberra and further afield. There's also an extensive range of décor items and giftware.

A magical haven of wallpapers, fabrics and furniture, Inside Story has cemented its place as a supplier of exclusive fabrics and soft furnishings to discerning Canberrans. Boasting brands like Sanderson, Romo, Villa Nova, Mulberry and Christian Lacroix, this compact but oh-so-chic space is a must for lovers of all things interiors.

If you're all about bespoke high-quality pieces, you'll want to beat a path to Miko Designs—here you'll find a beautifully curated range of local, Australian and international furniture, lighting, artwork and homewares.
Expect to find works from Canberra's Curious Tales, Lisa Cahill, Olas Design, Studio Pip, Hunt Furniture, Copper Design, Muuto, and many more.
Ok, so a cookware store may not usually take pride of place on a traveller's 'to do' list—but passionate home chefs will love losing themselves in this sprawling kitchen warehouse filled with top brands—from tools and tableware to cookware and bakeware. Maybe save some room in the boot.

Don't let the name fool you. Canberra Outlet lifts the game when it comes to outlet shopping, featuring a Premium Mall with brands like Tommy Hilfiger, Oroton and Ralph Lauren alongside an impressive array of beloved brands like Nike, Jo Mercer, Cue, TK Maxx and more.
Our tip? Get there early.
Head to the opposite end of Fyshwick's sprawling Canberra Outlet Centre to experience homewares heaven—much of it at outlet prices.
From big-name brands at JB Hi-Fi to furniture at Freedom, James Lane and Early Settler, luxe bedding and décor at Sheridan, Adairs and Bed Bath N' Table and home essentials at Howards Storage World and Harris Scarfe, you'll be spoilt for choice.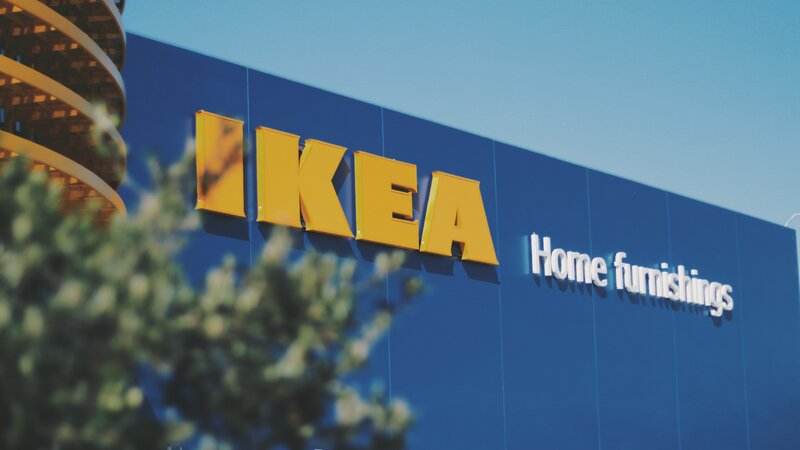 Majura
Home is where the Poäng chair is. And if that sentence made perfect sense to you, chances are you might fancy a visit to Majura Park IKEA.
With parking a breeze and meatballs ready and waiting for you at the cafeteria-style restaurant, why not drop by and say hej?
If you haven't experienced the unique experience that is Costco, now is your chance.
While there are plenty of deals to snag (by buying in bulk, of course), it's almost worth a visit just so you can see a diamond ring sitting alongside a 10-litre bottle of French champagne sitting alongside a luxe camping set.
Just keep in mind you will need a membership to visit.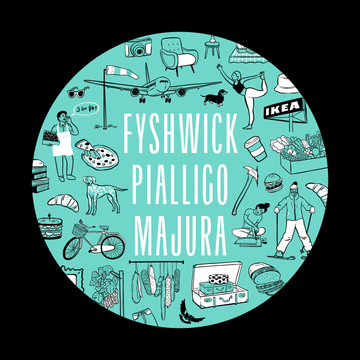 Want even more inspiration?
The area encapsulating Fyshwick, Pialligo and Majura is nothing if not diverse—a motley collection of, well, pretty much everything. Lush farmland on one edge, an intriguing light industrial precinct on another, and an airport smack bang in the middle—but that's what makes it so fascinating. Make sure you leave time to explore everything it has to offer.
Download neighbourhood guide
About the author

Her Canberra
HerCanberra is one of Canberra's most influential media brands. Since 2011, the website has been a vital resource for local women, providing an essential guide to life in the Canberra region. From what's on, places to eat and drink, fashion, beauty, health, fitness and more, if it's part of 'her' life you'll find it on hercanberra.com.au