Outdoor dining spots for lunch and dinner
From lakeside to laneways, the al fresco dining scene just keeps getting better in Canberra. Whether you're a family of four or more, coupled up or getting the gang together, enjoy a myriad of choices when it comes to lunch and dinner outdoors.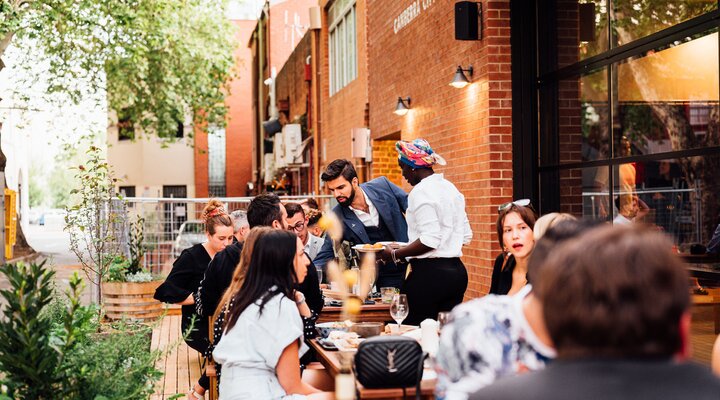 Revel in variety at Verity Lane Market
With dining options of ramen, pizza and tapas at the one location, you know you've hit variety jackpot at Verity Lane Market. This magnificent food hall features chef-driven cuisine and world-class drinks right in the heart of Canberra. Located in the historic Sydney Building, sit out in the extra-long tables in a laneway steeped in Canberra history.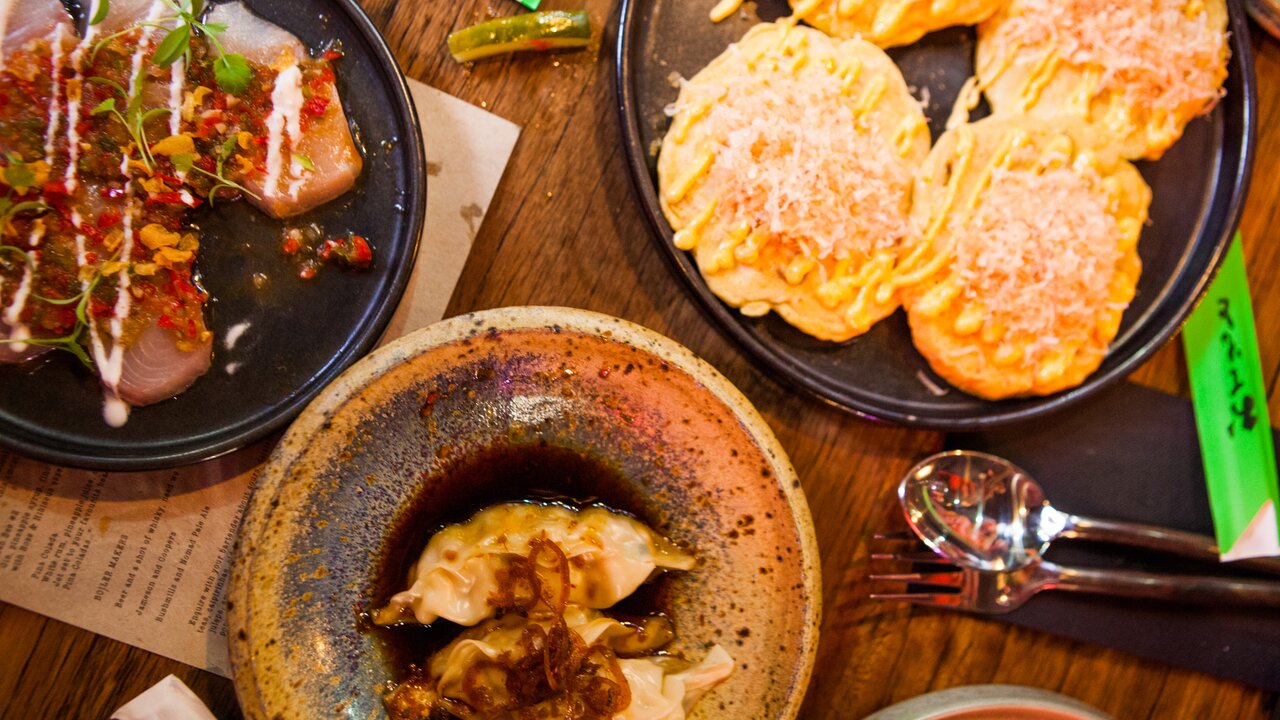 Taste new Asian cuisine at Akiba
Fun and fast-paced, the contemporary Asian dishes at Akiba are designed to be shared between laughs with friends. The food showcases the many styles of Asian barbecue, raw bar and modern-day dim sum. So, round up the troops to get the 'Feed Me' banquet, a collection of Akiba's top eight dishes.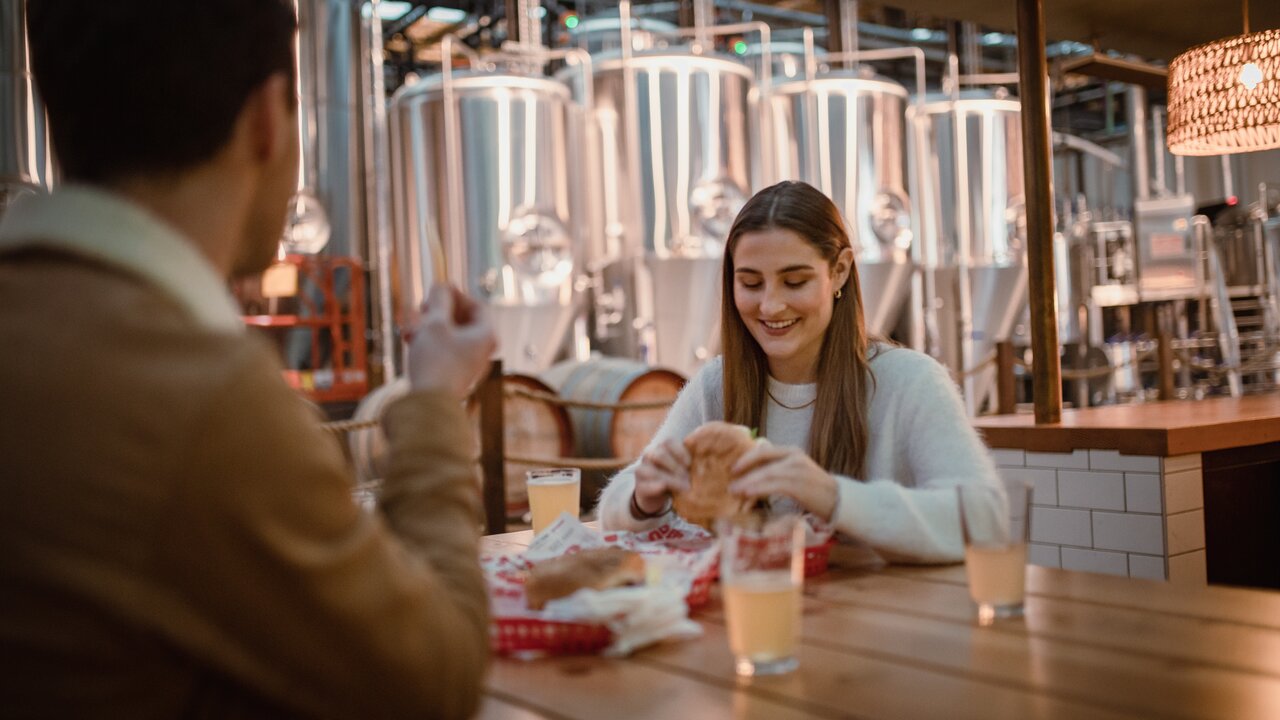 CHEERS WITH BEERS AND BURGERS
Capital Brewing Co.'s brewery in Fyshwick is a weekend delight, with expansive outdoor seating and a Brodburger van serving mouth-watering burgers and hotdogs. Capital Brewing Co. was formed by a close group of mates who froth on delicious brews, surfing waves and good vibes, hinting at the laidback and light-hearted atmosphere you can expect to experience.
Image by We Are Explorers.
Enjoy more than your average pub
Head to Edgar's Inn in Ainslie and relax in the sunny beer garden, a best-kept-secret of the inner north and only a 15-minute stroll to the city. If a light-filled lakeside pub appeals to you, The Dock on the Kingston Foreshore is for you. Enjoy a sunset session as you overlook glistening Lake Burley Griffin.
Combine hearty pub meals, ten craft beer taps, plus a rustic building from 1857 and you have the Old Canberra Inn, one of the earliest licensed pubs in the capital. Just a 15 minutes drive from the city centre you will find Woden's latest hotspot, The Alby. Since opening its doors in 2021, this energetic venue has been bringing good vibes and good eats to its patrons. Make time to try its in-house duckpin bowling after your meal.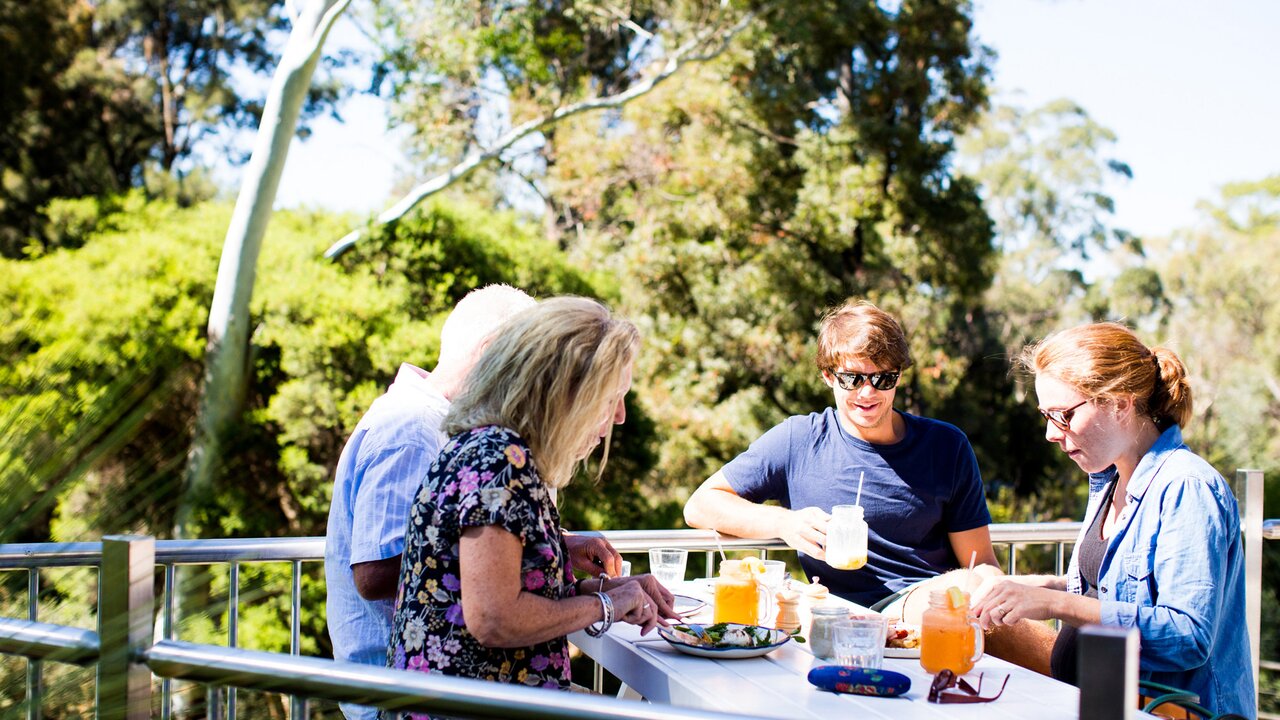 Dine in a botanic oasis at Pollen
Enjoy views of Aussie flora and native birdlife while you dine at Pollen. Hidden in the Australian National Botanic Gardens, take a day to wander through the world's most comprehensive display of living native Australian plants after your fuel stop. This café breathes life into you with its fresh flower decor and vibrant, healthy dishes.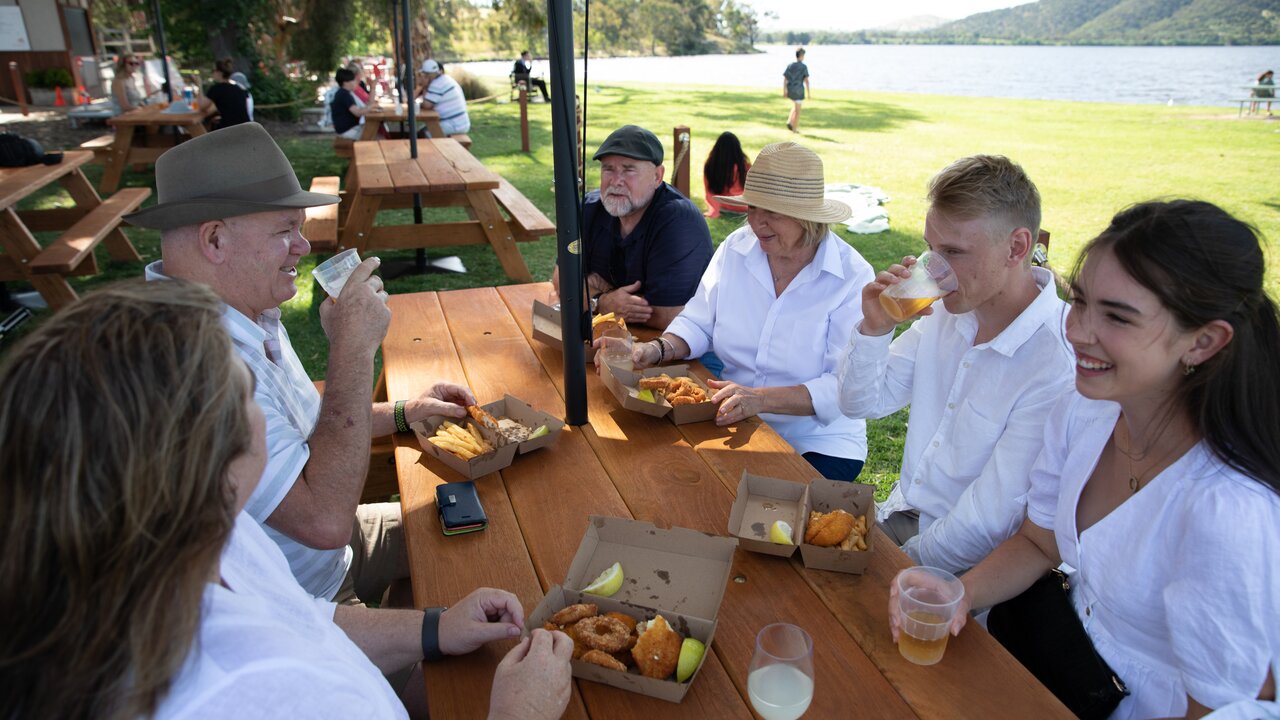 Snap a good feed at Snapper on the Lake
For the freshest fish and chips and a cool beverage from the newly added bar, look no further than Snapper on the Lake. It doesn't get any more open-air and spacious than this, with plenty of lakeside table seating and picnic options. This casual eatery on green grass next to Lake Burley Griffin makes for the perfect kid-friendly setting.
Experience farm to table at Rodney's Kitchen Garden
Dine amongst striking lush grounds with lots of potted plants and green spaces at Rodney's Kitchen Garden. This café at Rodney's Plants Plus nursery sources produce from on-site gardens and nearby farms, which is just one of their many charms. Take a stroll around the nursery which is the largest all-weather garden centre in Canberra. The kids will go crazy for the play area which features cubbies, sandpits, slides, rocking horses and even a helicopter.
Try out much-loved Kinn Thai
Expect flavourful meals and exciting mocktails at Kinn Thai, conveniently located in the city at the Canberra Centre. The atmosphere is relaxed yet energetic in their large outdoor area, which is fitted with modern wooden benches and friendly service. Sit back and relax in the light and airy space as you enjoy classic Thai meals with a contemporary influence.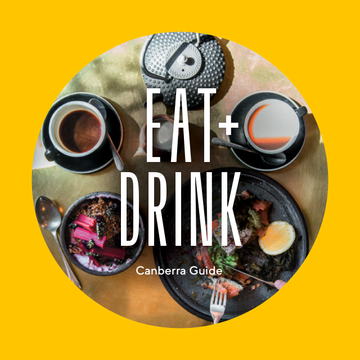 Uncover more dining options
Each meal will be more delicious than the last with this guide to everything from the best brunch spots and hatted restaurants through to popular pub grub and vegetarian eats.
Download the guide