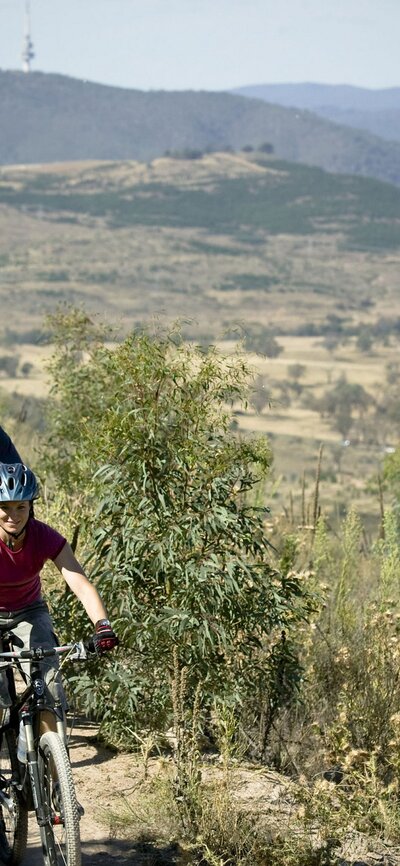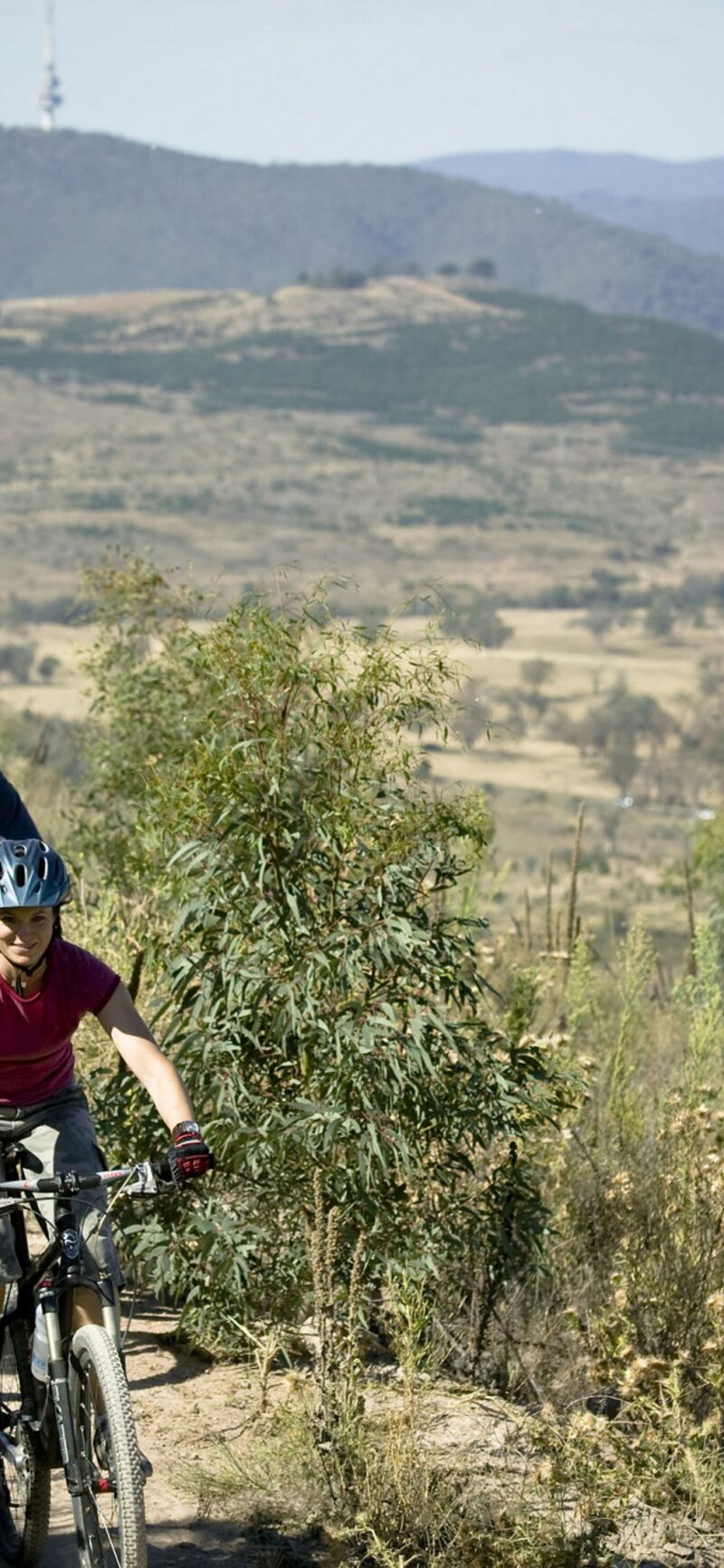 Four of Canberra's best mountain bike trails
This quick guide to four of the capital's favourite mountain bike spots will have you eager to get on your bike before you can shout "weekend".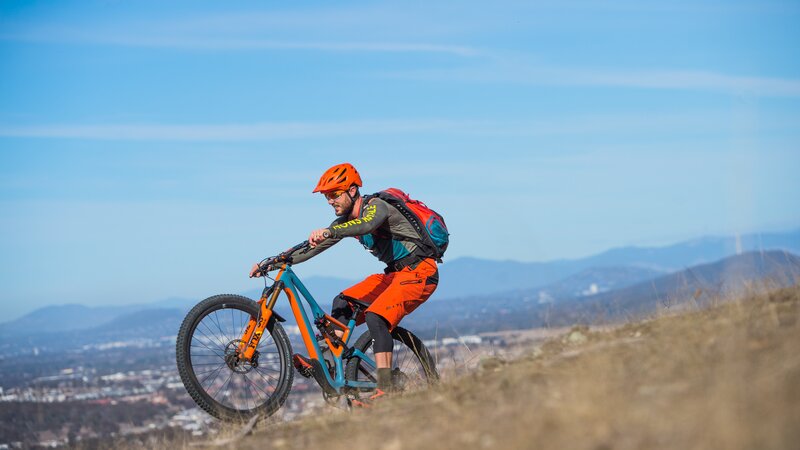 STROMLO FOREST PARK
Just 15km from the city centre, Stromlo Forest Park has 50km of custom-designed cross country trails as well as dirt jumps and dedicated zones for all skill level. Best of all, there's a bus Shuttle Service on Fridays, weekends and public holidays offered by Dynamic Motivation, leaving more time to enjoy the fun of the downhill on two wheels variety! The forest is also home to a 2.5km running track, a 1.2km criterium cycling circuit and equestrian trails.
How to get there
It's an easy drive from the city centre along the Tuggeranong Parkway, turning off Cotter Road to the Weston Creek/Molonglo area of Canberra.
Afterwards
Grab a drink and food at The Handlebar café in the carpark; some pub grub at Weston's Meating Room and a coffee at Lava.
What's nearby?
The remains of the Stromlo Observatory; National Arboretum Canberra; National Zoo & Aquarium.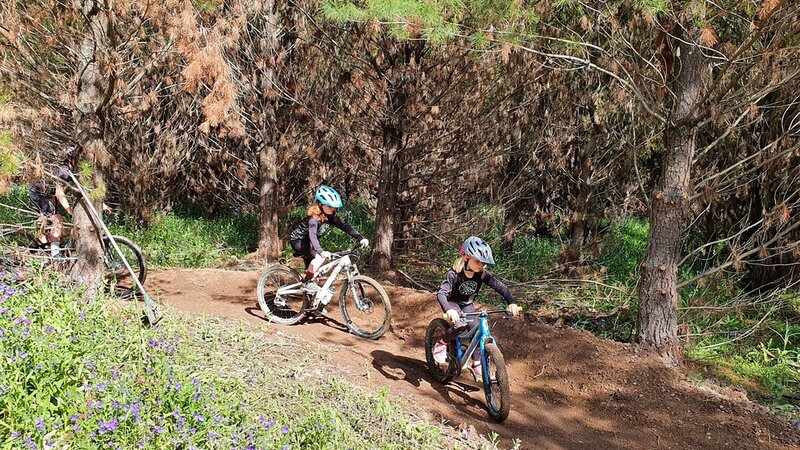 COTTER PINES
Canberra's newest trail precinct covers a network of 11 trails spanning about 12km, offering a great mix of old-school cross country trails to suit all rider levels. There are also a few sculpted flow trails that are sure to put a smile on your dial. The trails are mapped and sign-posted, but currently without official trail head signage. In the interim, Trail Forks is your go-to for help finding your way around. Trail building began in this area in 2018, the work of award-winning volunteer trail building group, the Kowalski Brothers Trailworks, with the most recent trails being built in collaboration with local trail building firm, Iconic Trails.
How to get there
Cotter Pines is accessible off Brindabella Road. The most direct route is to drive to Cotter via Cotter Road and turn right onto Brindabella Road shortly after crossing Cotter Bridge.
Afterwards
Drop back down Brindabella Road at stop for a swim or post-ride barbecue at Cotter River or Casuarina Sands, or take in an educational walk on the Cotter Dam Discovery Trail located adjacent Cotter Dam carpark.
What's nearby?
Cotter Dam, Cotter River and Casuarina Sands. HandleBar at Stromlo Forest Park is the closest place to grab a beer and a feed.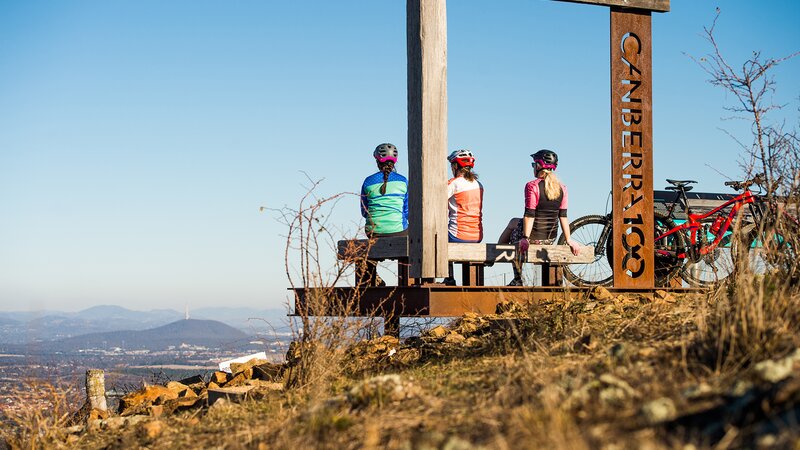 CANBERRA CENTENARY TRAIL
Consider the Centenary Trail as one big loop around the edge of Canberra that links natural and urban environments and remains somewhat of a hidden gem. A total of 145km, the trail is best experienced in sections so that you can stop off and explore the attractions of each area. The Trail is used by cyclists, walkers, runners and horse riders. Sections to try include Parliament House to Watson (16.5km), Forde to Hall (20km), Hall to Black Mountain (20km), plus Black Mountain to Stromlo Forest Park (20km).
How to get there
Check out the Centenary Trail maps for details of where you would like to start.
Afterwards
You will have earned your dinner (or lunch) tackling the trail. Check our neighbourhood guides for suggestions on where to eat.
What's nearby?
Everything! Plan your biking adventure today.
MAJURA PINES
An oldie but a goodie is the best way to sum up Majura Pines, home to 20km of mapped and sign-posted trails for mountain bike riders of all abilities. You'll find short beginner loops to cross country trails, flow trails and double black diamond descents, pump tracks and dirt jumps. If you've got kids still gaining confidence on bikes or are just starting out in the world of MTB, the Beginners Trails (The Flash and Crazy Crab Walk) are ideal.
How to get there
There are two ways to get to Majura Pines – via the suburb of Hackett off Blue Metal Road or off the Majura Parkway using the Majura Winery turn off or Tambreet Street exit.
Afterwards
Need some fuel? Try Capital Brewing Co featuring Brodburger at Fyshwick; Three Mills Bakery at Majura Park or grabbing some vino at Mount Majura Vineyard to take home.
What's nearby?
Mount Majura Vineyard, The Truffle Farm, IKEA and the Majura Park shopping centre, Vertikal Indoor Snow Sports at Fyshwick, Blockhaus Bouldering, Canberra Outlet Centre.
Discover more with Trail Towns
Watch two biking legends discover Canberra's best mountain bike trails on Trail Towns, available to watch now on SBS On Demand. Discover their favourite paths at the National Arboretum Canberra, Majura Pines, Stromlo Forest Park, and more.
WHERE WILL YOUR BIKE TAKE YOU?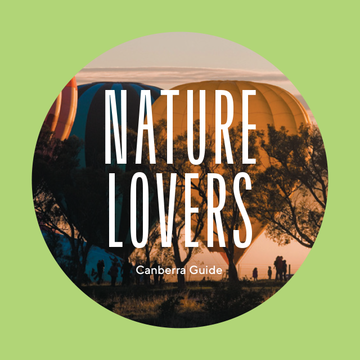 UNCOVER MORE GREAT OUTDOOR ADVENTURES
Want to know the local's recommendations on the best lookouts, hikes, cycling trails and native animal spotting opportunities? This guide to the capital's great outdoors has you covered.
Download Nature Lovers Guide
Featured
Accommodation deals